***SOLD***LABRADORITE (premium) CHARLES GOLLER - sterling silver wire-wrapped crystal/gemstone pendant-necklace with sterling snake chain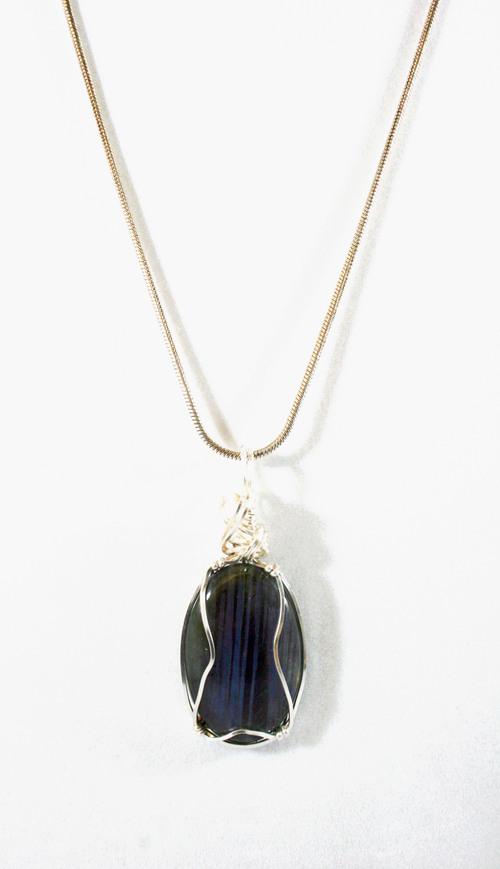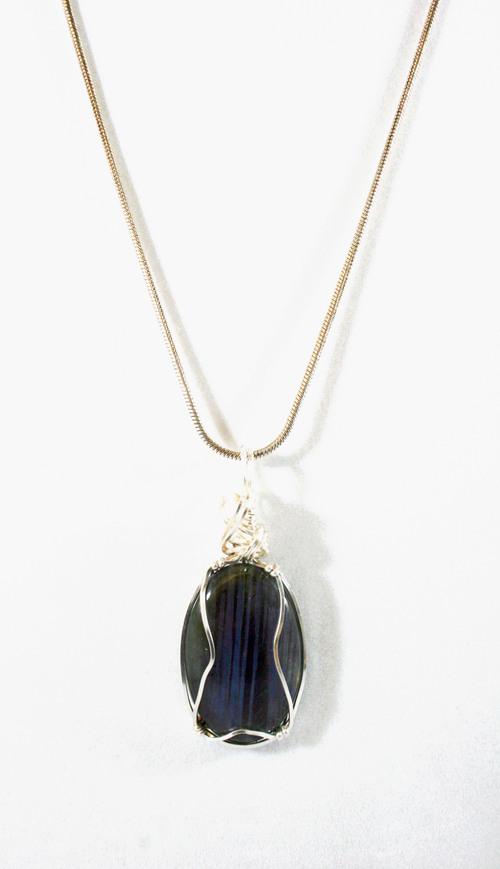 ***SOLD***LABRADORITE (premium) CHARLES GOLLER - sterling silver wire-wrapped crystal/gemstone pendant-necklace with sterling snake chain
This Labradorite stone is premium grade, with flashes of blue.
Labradorite
Self-Mastery and Self-Discovery
-Allows one to awaken innate mental and intuitive abilities
-Helps lift interdimensional veils
-Brings awareness to multiple layers of reality
-Psychic Protection
-A premier Shadow Work stone
ABOUT CHARLES GOLLER
Emerging jewelry artist, Charlie Goller carefully selects each crystal or semi-precious stone thoughtfully, often carrying them in his pockets before choosing which will be used in his one-of-a-kind exquisite creations. Each side of every piece is just as beautiful as the other; the wire wrapping perfectly supporting each stone's individual shape.