Carrie Goller - Sputnika, 22 x 20.5 x 1 acrylic on recycled metal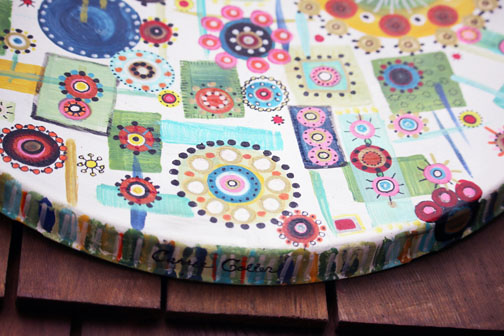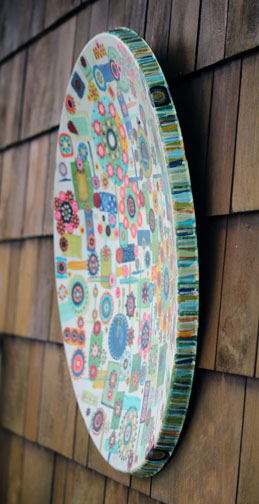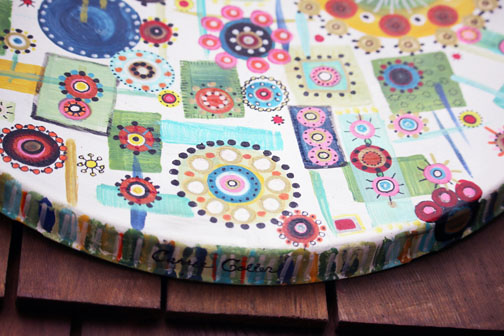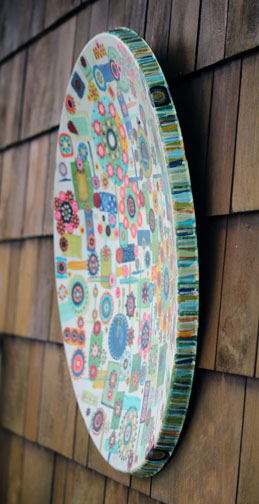 Carrie Goller - Sputnika, 22 x 20.5 x 1 acrylic on recycled metal
Carrie Goller's detailed abstract mark-making in acrylic paint on metal concave satellite dish. 1" Edges painted with colorful stripes to complement the face. Protected with gloss varnish. Ready to hang. Additional images of edges, closeup and Also shown in edge view and in a possible interior environment..
Comments from the artist:
Here is the story — Recently our TV satellite dish was replaced. The repairman declined to take the old one, saying it belonged to us and could not legally be taken by the company (what a silly excuse of a policy). This means a lot of satellite dishes end up in landfills! With some welding skills, this can be made into hangeable art as there are lots of rough areas with holes, etc. I worked most of this week painting this satellite dish (there is lots of detail), which I have named Sputnika. It was a labor of love, and I am happy that something positive happened from some trash. In fact, I might create more of these as I have already had a couple of others donated. I would like this on top of my house instead of the unsightly grey replacement that is there.