Terrarium - Large Scenic Dish Terrarium - Carrie Goller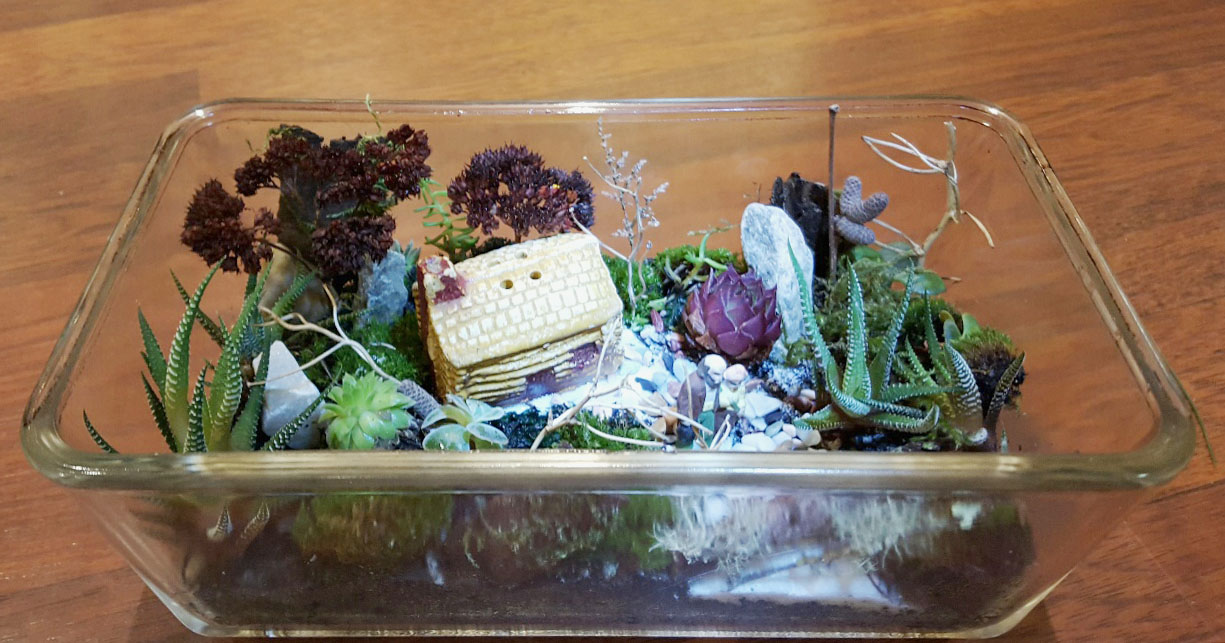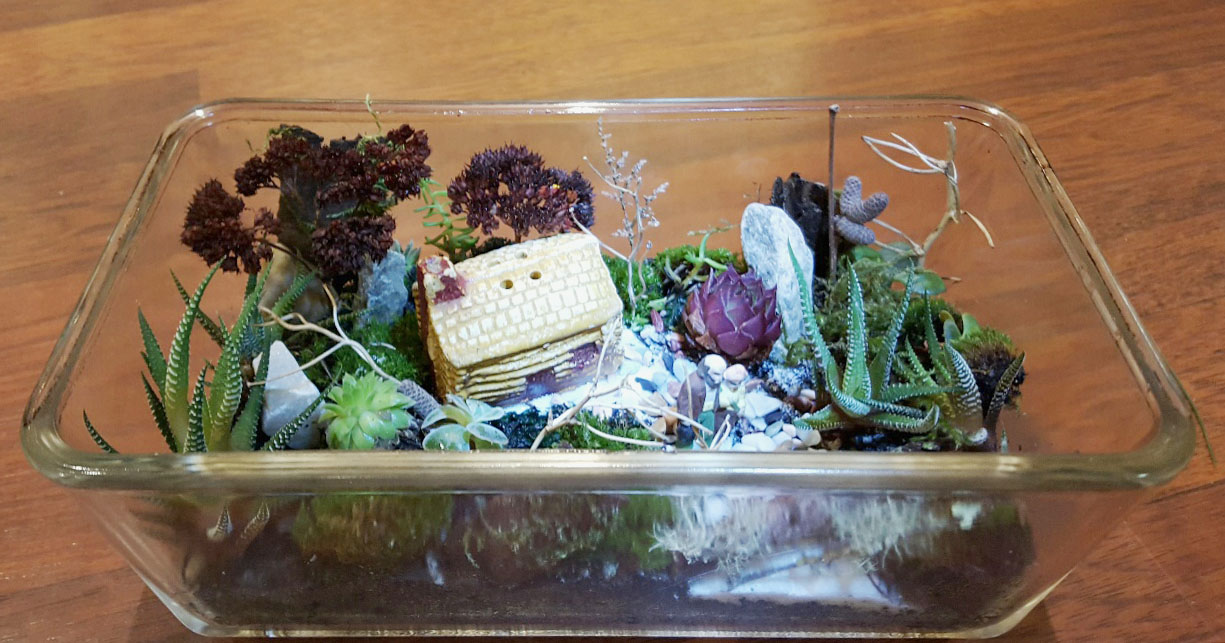 Terrarium - Large Scenic Dish Terrarium - Carrie Goller
Scenic Terrarium by Carrie Goller features ceramics - a vintage cabin and couple walking their property, nestled among flora and fauna collected by the artist and small sedums and stone crop plantings, within a vintage covered casserole dish. Weekly watering required.
Please email requests for custom orders to info@carriegoller.com.
Scenic terrariums and ornaments may hang or be set on on a surface. They are hand-built by multi-media artist, Carrie Goller. They come in various sizes and often include her hand-made clay embellishments, such as houses, huts, birds, nests and bird houses, mushrooms, trolls, gnomes, and local landmarks, such as Frog Rock on Bainbridge Island, where the artist grew up. Some include live plants (which need weekly watering), although most have artificial plants (no watering needed).
Fragile, glass, handle carefully. Shipping is not recommended as contents may shift.